Residential
Internet, Wi-Fi and Voice connections, made simple.
We make it easy to get the most out of your online experiences. Whether you need broadband or Wi-Fi or both, we can help.
Need service for your home or business?
Our team of experts is ready to help! Call us today at (918) 366-8000 to transform how you connect.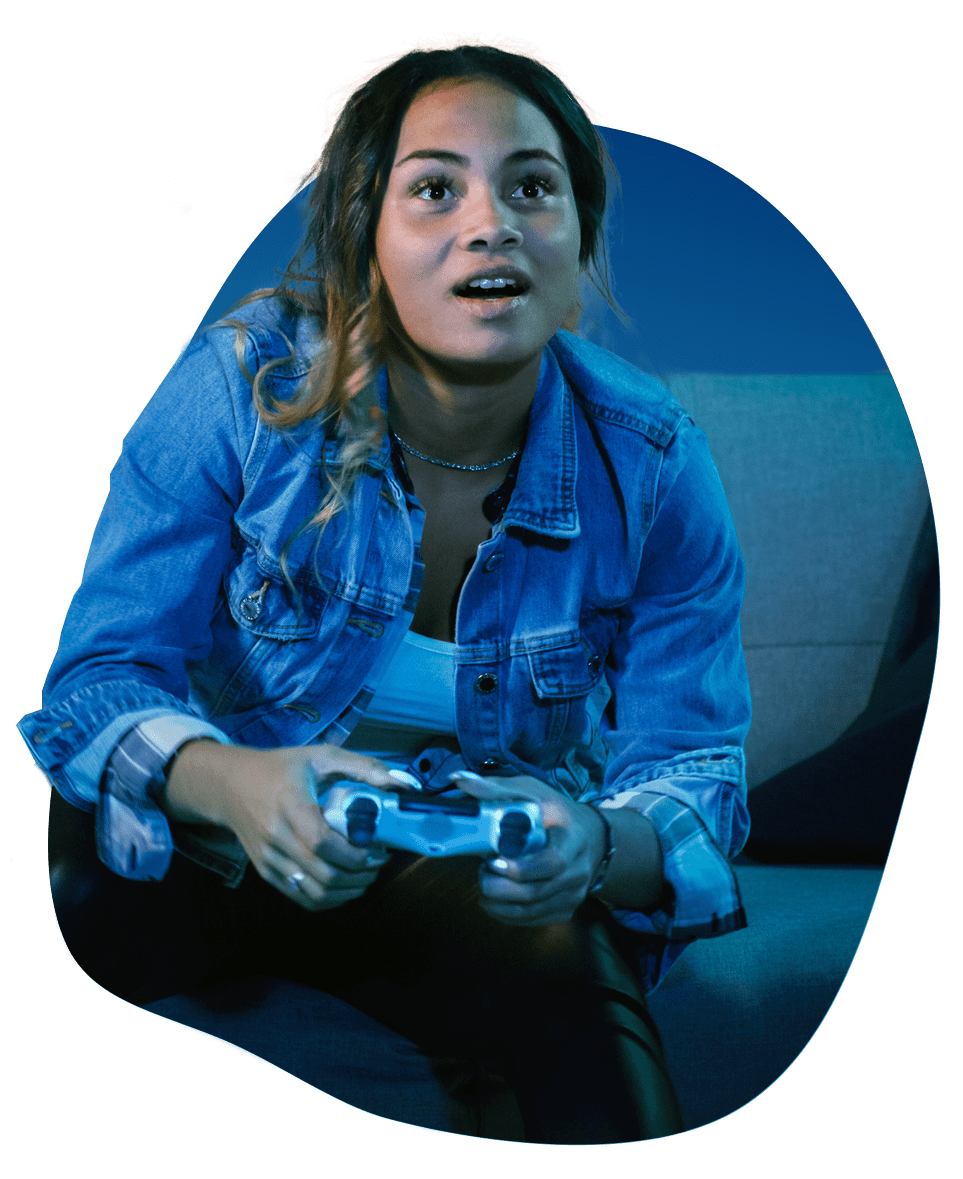 For gaming.
With latency being the crucial metric between your team storming the castle or being taken from the battlements, we understand that speed is everything. Make BTC that game-winning weapon in your quest to victory.
For streaming.
Immerse yourself in the story with speeds so fluid and fast, you'll forget you're streaming. Our robust Universal Wi-Fi is everything your family needs to binge on multiple devices throughout your home. For reliability, put BTC Broadband at the top of your watch list.
For shopping.
Pick up, curbside or delivery? Secure shopping and ordering is faster with BTC Broadband's fiber network. And with unlimited data across our home internet plans (60 Mbps and above), you'll save money for more of what your heart desires.
For staying close.
Strong relationships thrive with strong connections. Our reliable network and Universal Wi-Fi will keep you zooming along from anywhere in your home.
Local and loyal. We're here for you.
Next-gen Wi-Fi for powerful connectivity and a personalized, secure experience for your home.
Fast speeds with unlimited data for exceptional value.
Affordable, reliable home-phone plans with an array of optional features.
Designed to assist low-income subscribers with discounted phone or internet service. You may be eligible if you receive state or federal assistance.
Bring value and dependability home with the right plan to support your lifestyle. We make it easy.
Bring value and dependability home with the right plan to support your lifestyle. We make it easy.
I'm a BTC fan. Their service is amazing.
Heather Simon
Customer Testimonials
Take a look at what our customers are saying.
Did you have a great experience, or do you feel like there is room for improvement? Either way, we'd love to hear from you.
Customer support
Call us
Need help?
We're close by and ready to assist! For the most immediate support, call us! Or check out these frequently asked questions. For a more comprehensive list, click on the "Get answers" button below.