Home internet
Get more — unlimited and unthrottled.
From smart technologies to personal devices, everything in your home works better when you have reliable, super-fast internet from BTC Broadband.
COVID-19 Operational Changes
Our lobby is open to the public. We are practicing safe distancing and encourage you to wear a mask while in the building. If you or anyone in your home is sick or showing symptoms, and you are scheduled to have a technician visit your home or business, please let us know so we can determine the best decision regarding your service request. For any billing or service questions, please call us (918) 366-8000.
Bandwidth estimator
How does your household connect?
Get the right home internet plan for the way you live and play.
1
2
3
4
5
6
7
8
9
10
11
12
13
14
15
16
17
18
19
20+
1
2
3
4
5
6
7
8
9
10
11
12
13
14
15
16
17
18
19
20+
Does your household play online multiplayer action games?
Unlimited data!
Plans 60 Mbps and above.
Get more out of your online experience with a plan that fits your needs.
Plus, upgrade to Universal Wi-Fi Premium for FREE.
Unlimited data
Same download/upload speeds
Most popular
Unlimited data
Same download/upload speeds
Unlimited data
Same download/upload speeds
Fiber areas only
Unlimited data
Same download/upload speeds
Fiber areas only
Designed to assist low-income subscribers with discounted phone or internet service. You may be eligible if you receive state or federal assistance.
Affordable Connectivity Program
BTC Broadband is proud to participate in the FCC Affordable Connectivity Program to help connect families and households struggling to afford internet service. The program provides a discount of up to $30/month towards internet services for eligible households and up to $75/month for households on qualifying tribal lands.
Who is eligible?
Qualifying criteria include a household member's qualification for the Lifeline program (such as Medicaid, SSI, WIC, or SNAP), free and reduced-price school lunch program, Pell grant award during the current award year, or by your household income.
How to sign up?
Visit ACPBenefit.org to check eligibility and to submit the online application. Once you get the approval email, please call us at (918) 366-8000.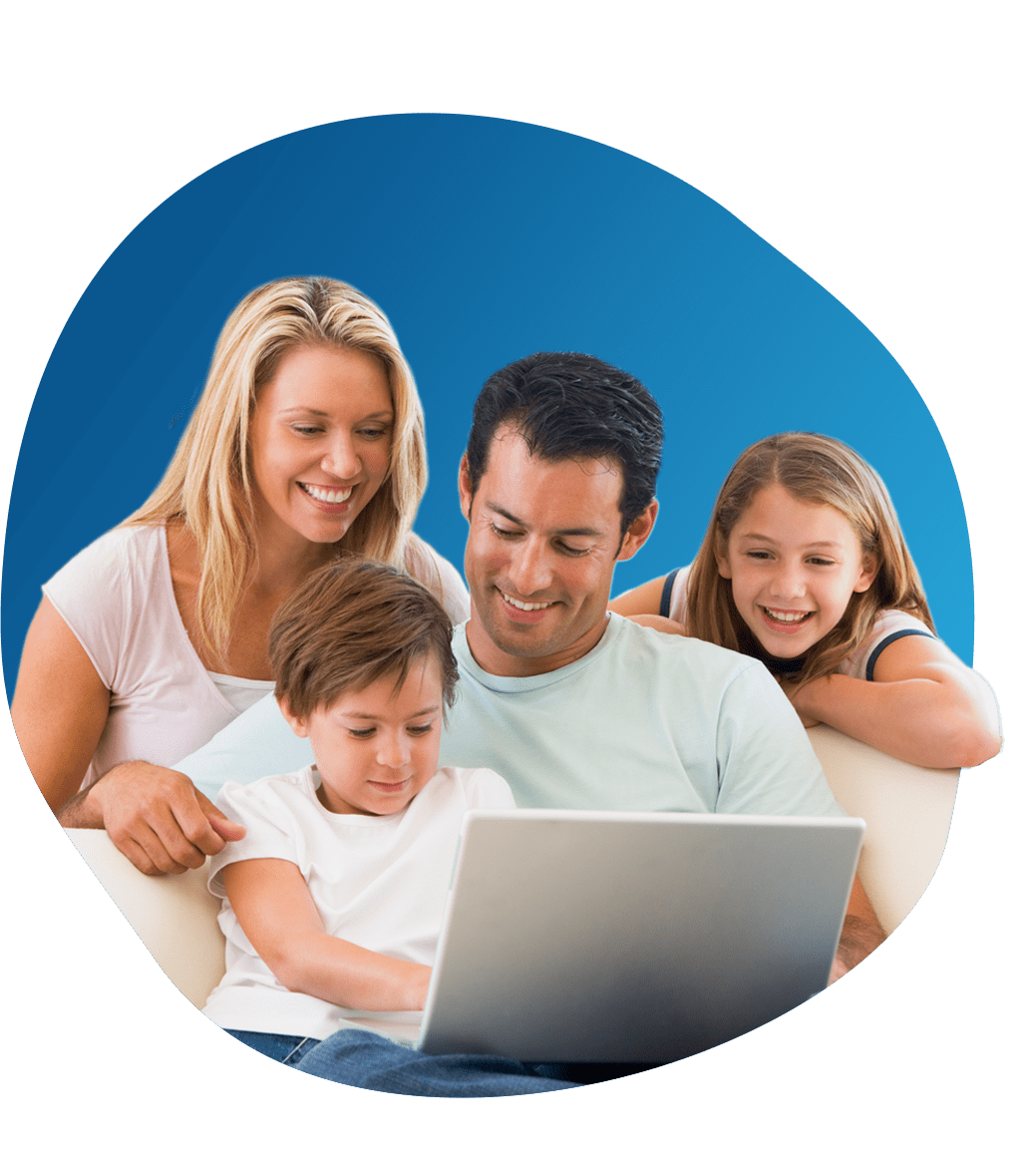 Take Your Home Network to the Next Level with Universal Wi-Fi.
From your kitchen to your man cave to your backyard oasis, Universal Wi-Fi from BTC Broadband provides a strong connection wherever you go around your home. Our reps help you optimize your router placement to avoid dead zones.
And because poor quality Wi-Fi routers can cause bottlenecks and slowdowns, all our customers get a state-of-the-art managed modem/router, specifically designed to work with our network for the best online experience. BTC Broadband's Universal Wi-Fi comes in 3 flavors: basic, standard and premium, so you can choose the level of security and parental control you need. All 3 options ensure you have the most current equipment, up-to-date firmware and include unlimited customer service and 24/7 remote technical support, for the ultimate peace of mind.
Why Fiber?
Better technology
Fiber-optic technology uses laser light pulses through strands of pure glass as thin as a human hair to transport digital information (data) clearly, safely and economically over long distances. It provides vastly higher bandwidth (Gigabit speeds!) so you can stream movies, upload photos and play online games on multiple devices without interruptions or delay. Everyone in your household can enjoy the ultimate online experience! (Fiber internet available in select areas)
Speed and bandwidth
With fiber-optic internet, you'll enjoy faster connection speeds and more bandwidth! As you upgrade your devices to the latest and greatest technology, you are also upgrading your need for more bandwidth.
Symmetrical speeds
Fiber provides symmetrical download and upload speeds so that you can take advantage of high-speed performance for online shopping, streaming TV in 4K, online gaming and more! Fiber-to-the-home is the delivery of a communications signal over fiber optic cable from BTC Broadband's equipment all the way to your home or business.
Reliability
Fiber-to-the-home is a faster and more efficient data highway that offers vast amounts of bandwidth to easily handle the Internet usage for your TVs, computers, tablets and smartphones. It also means a faster Internet connection and more secure phone line that is safe in all kinds of unpredictable Oklahoma weather! Fiber is environmentally sustainable, is unaffected by age or the environment and will last for hundreds of years to come.
Home value
Companies may advertise "fiber optic network" but if they don't get fiber all the way to your home, they can't offer you the symmetrical speed and bandwidth that BTC Broadband fiber can. A recent study by RVA LLC, a Tulsa-based market research firm, found that fiber-to-the-home can add up to $5,000 to the purchase price of an individual dwelling.
Customer support
Call us
How can we help?
Browse these helpful topics to be in the know.
Explore all our FAQs and how-to guides here.